exhibition, identity, print
Concept branding, invitation suite, and brochure for exhibition Isaac Julien: Statues Never Die. This show was an immersive, five-screen video installation exploring the relationship between Dr. Albert Barnes and Alain Locke.

+ Type: NaN Jaune by Studio Triple and Nautica by Resistenza
+ Art Direction: Olivia Verdugo
+ Graphic Design: Olivia Verdugo, Pauline Nyren
+ Mockups: Pauline Nyren
+ Photography: Alexander J Rotondo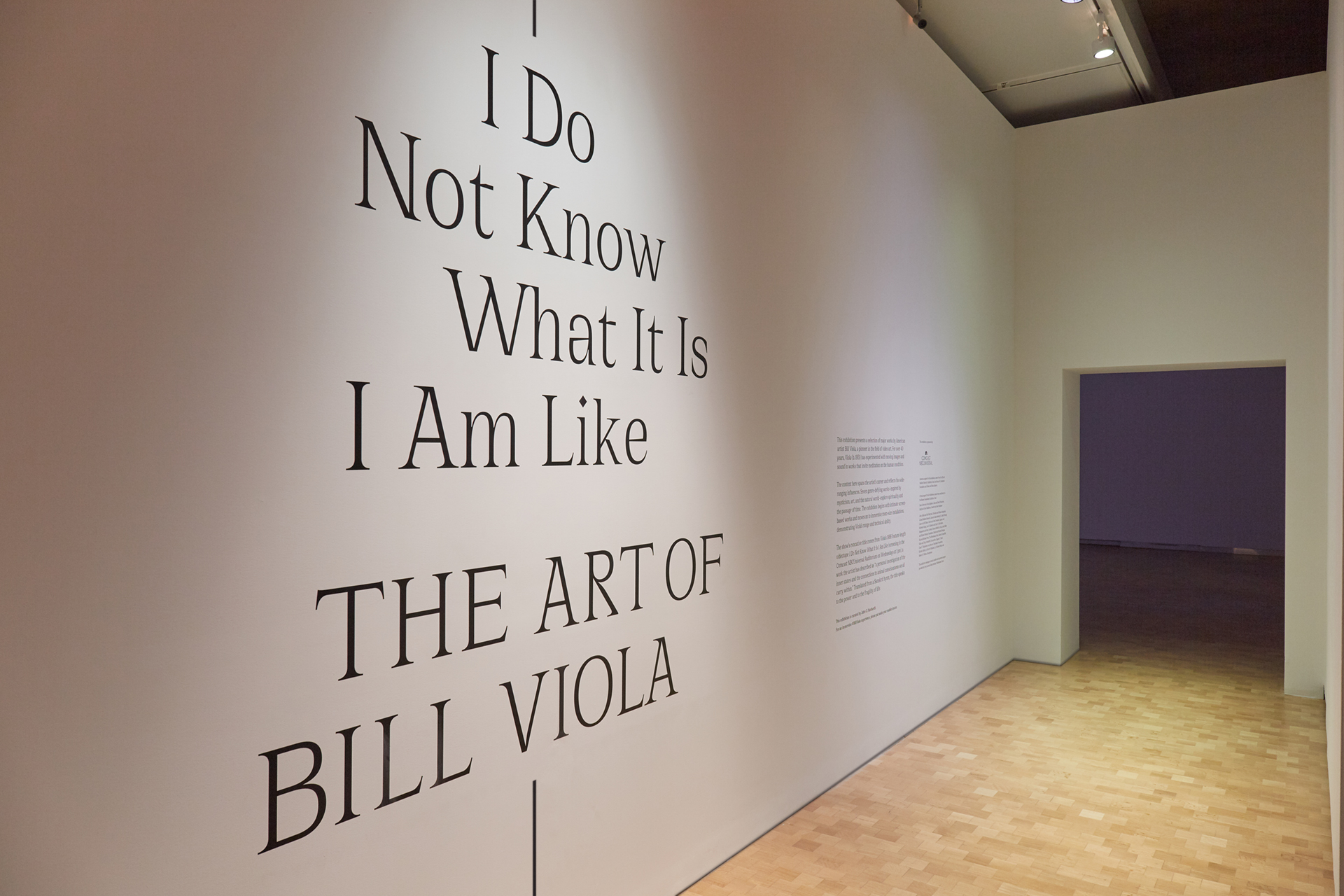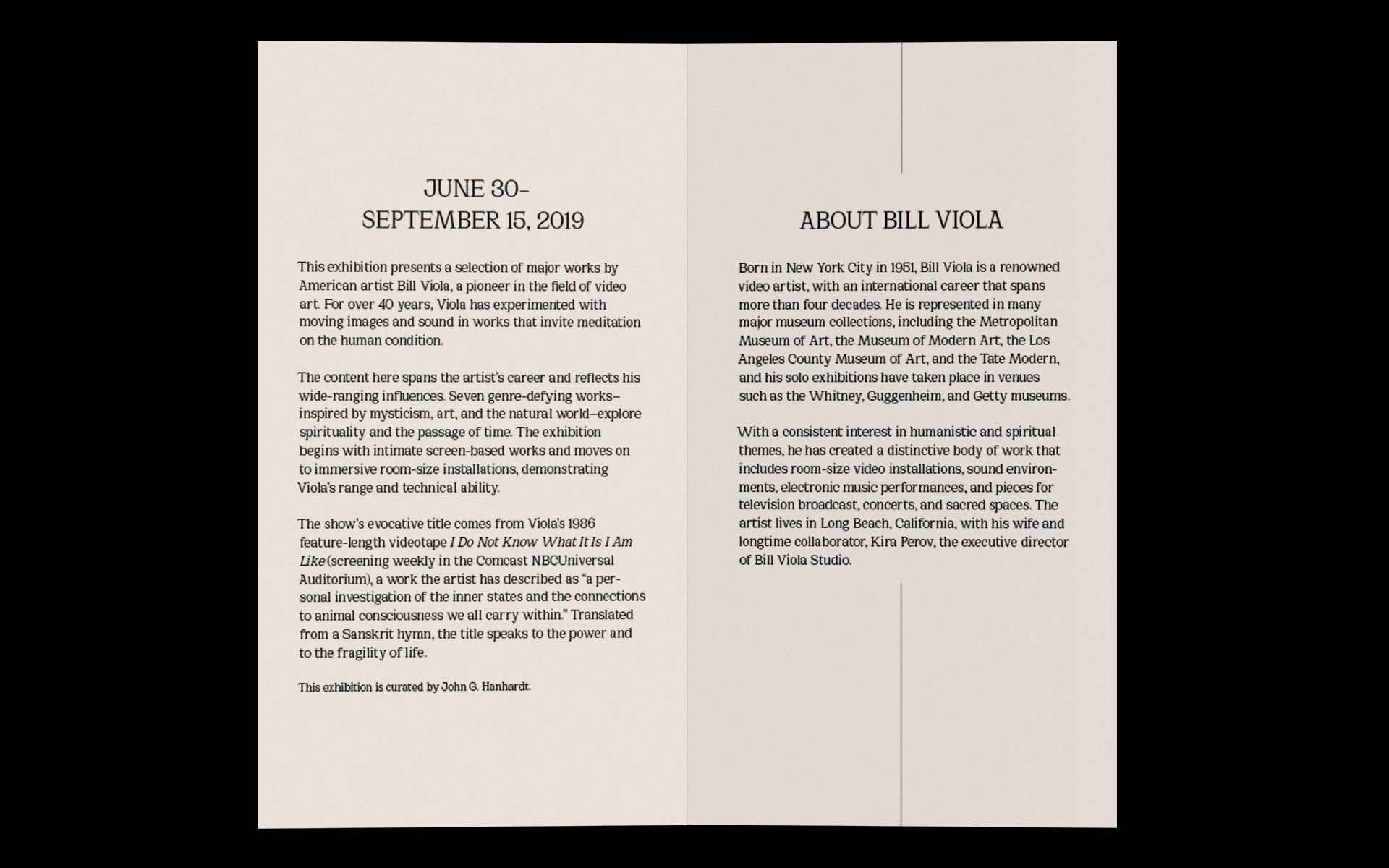 Exhibition identity, brochure, and invitation for I Do Not Know What It Is I Am Like The Art of Bill Viola at the Barnes Foundation.

American artist Bill Viola (b. 1951) is renowned for his genre-defying work in new media. His installations feature moving images that invite meditations on birth, death, spiritual themes, and the nature of human consciousness.

Viola's works frequently feature strongly centered compositions, which we chose to mirror in the exhibition identity. The brochure is printed economically in black ink on uncoated stock. The invitation features black spot UV ink on matte-coated black stock, evoking Viola's art's quiet, dark nature. Exhibition wall texts were executed through silk-screen printing directly to the wall and cut vinyl application.

+ Type: Cirka by Pangram Pangram
+ Art Direction: Olivia Verdugo
+ Graphic Design: Olivia Verdugo and

Pauline Nyren


+ Curator: John G. Hanhardt
+ Exhibition Design: Dan Kershaw
+ Exhibition Photography: Sean Murray
+ Invitation Photography: Ian Shiver
exhibition, identity, print, advertising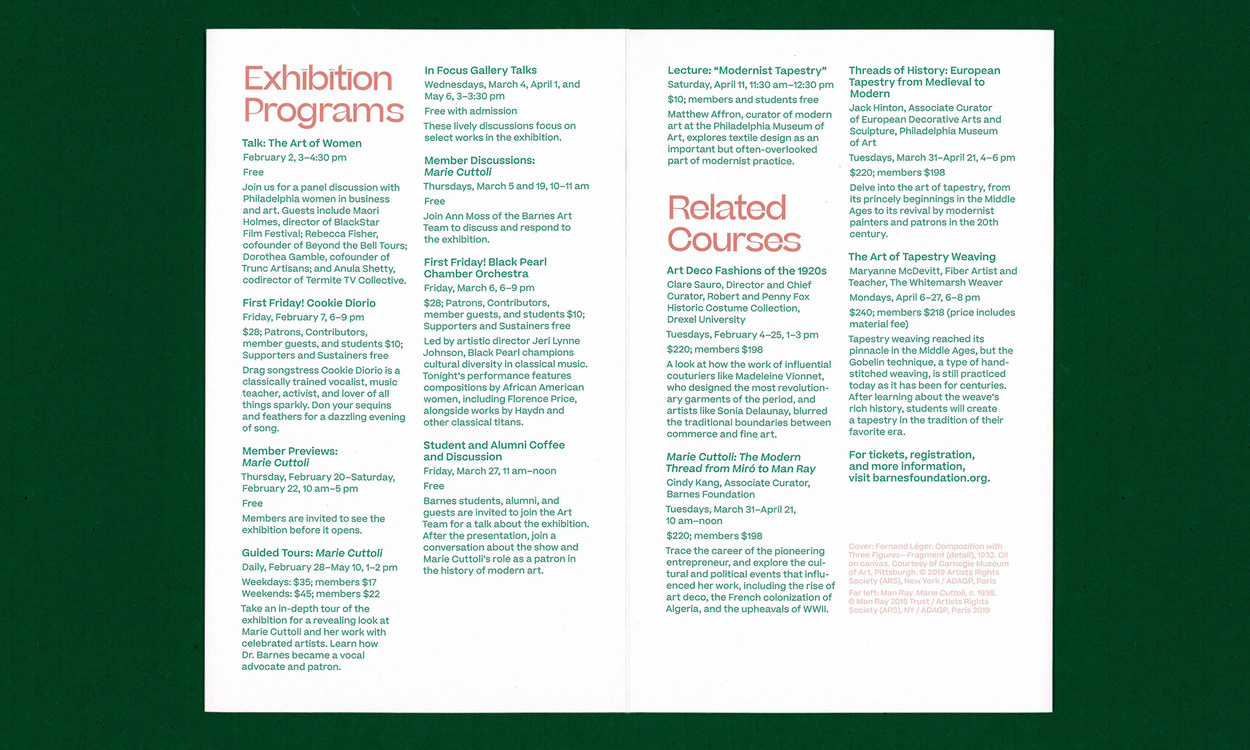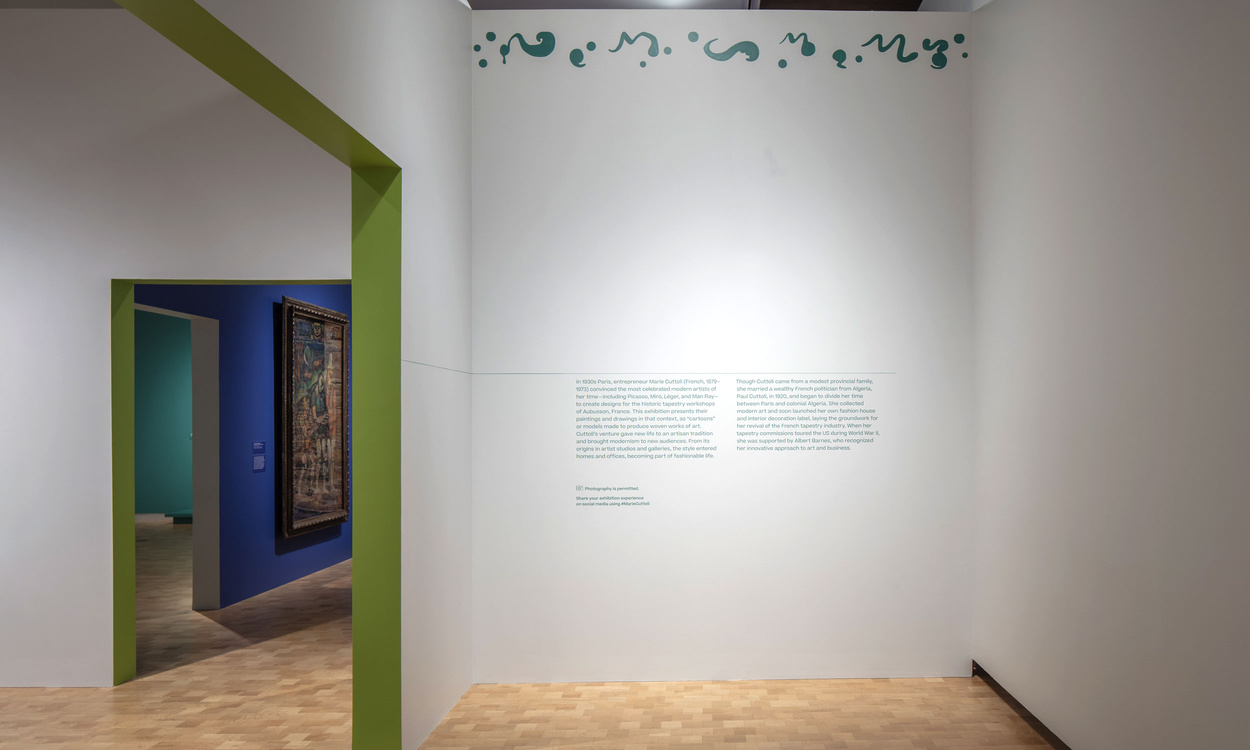 Exhibition identity, brochure, ad campaign, and invitation for
Marie Cuttoli: The Modern Thread from Miró to Man Ray
at the Barnes Foundation.
In 1930s Paris, leading modern artists experimented with tapestry design, thanks to pioneering entrepreneur Marie Cuttoli (1879–1973). Cuttoli lived between Algeria and Paris and collected work by artists such as Pablo Picasso, Joan Miró, and Georges Braque. This exhibition traces her career, from her early work in fashion and interiors to her revival of the French tapestry industry.
Read more at
barnesfoundation.org/whats-on/exhibition/marie-cuttoli
+ Type: Beatrice by Sharp Type
+ Art Direction & Graphic Design: Olivia Verdugo and Pauline Nyren

Suzanne Valadon: Model, Painter, Rebel explores the life, art, and legacy of groundbreaking French painter Suzanne Valadon in her first major US exhibition. Confrontational and witty, her works tackle themes that remain provocative today: female desire, the conflicts of marriage and motherhood, and a woman's experience of her own physicality.

Exhibition materials featured a combination of the brazen Plakat and the more feminine Canela, evoking the push-pull of Valadon's work. The intro wall for this exhibition was hand-painted by

Gibbs Connors

, and you may view a time lapse of it's installation

here

.

+ Type: Plakat by Out of the Dark, Canela by Commercial Type
+ Art Direction: Olivia Verdugo
+ Graphic Design: Olivia Verdugo, Pauline Nyren
+ Curator: Nancy Ireson
+ Exhibition design: Yaumu Huang
exhibition, identity, print, advertising
Soutine / de Kooning: Conversations in Paint, organized by the Barnes and the Musées d'Orsay et de l'Orangerie, Paris, presents nearly 45 works by these titans of 20th-century art. The exhibition considers how Soutine's paintings, with their built-up surfaces and energetic brushwork, served the art of de Kooning, shaping his groundbreaking figurative/abstract works in the late 1940s and beyond.

+ Type: Sometimes Times by Boulevard Lab and Untitled Sans by Klim Type Foundry
+ Art Direction: Olivia Verdugo
+ Graphic Design: Olivia Verdugo and Pauline Nyren
+ Photography: Alexander Rotundo and Colleen Hankerson
+ Mockup: Pauline Nyren