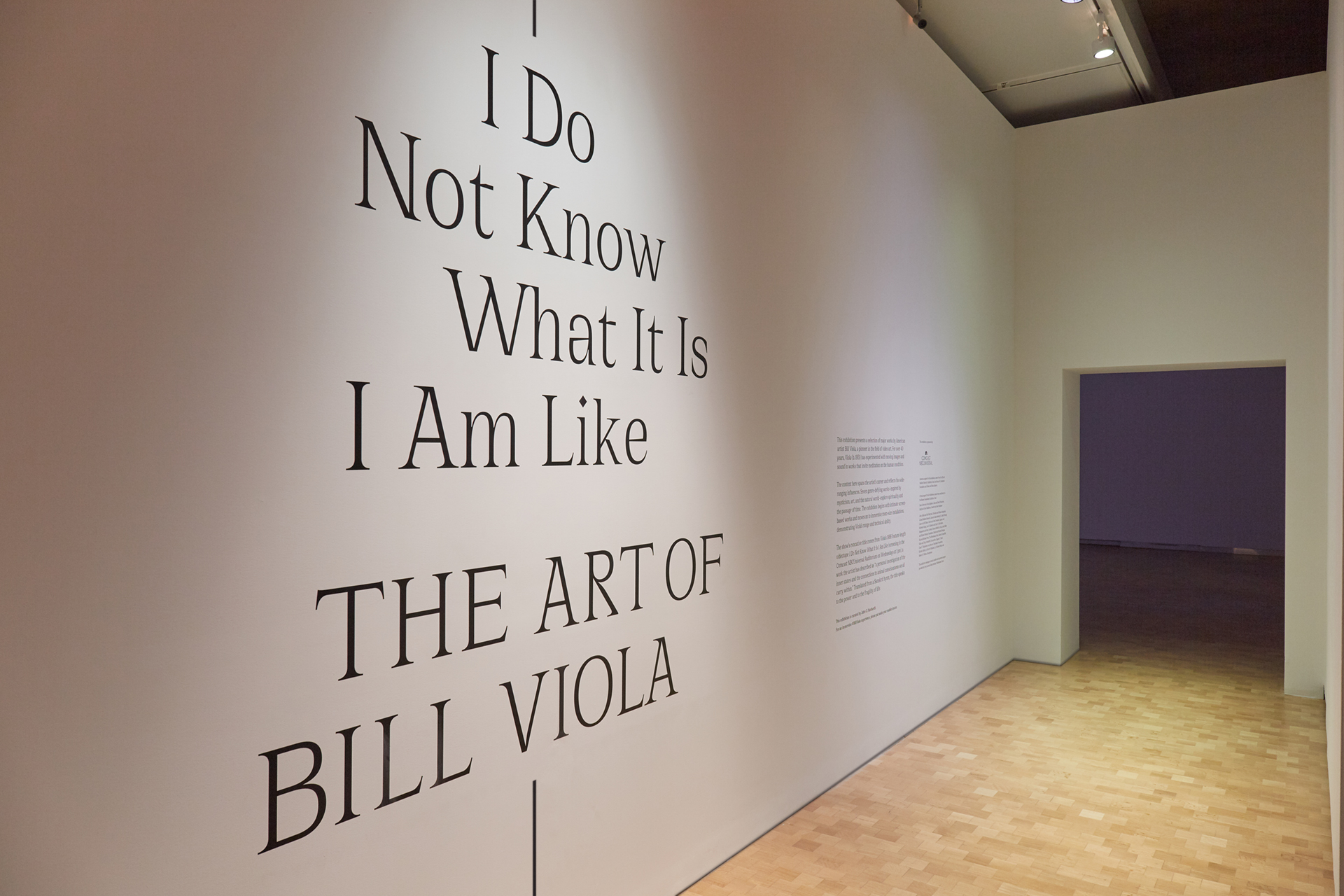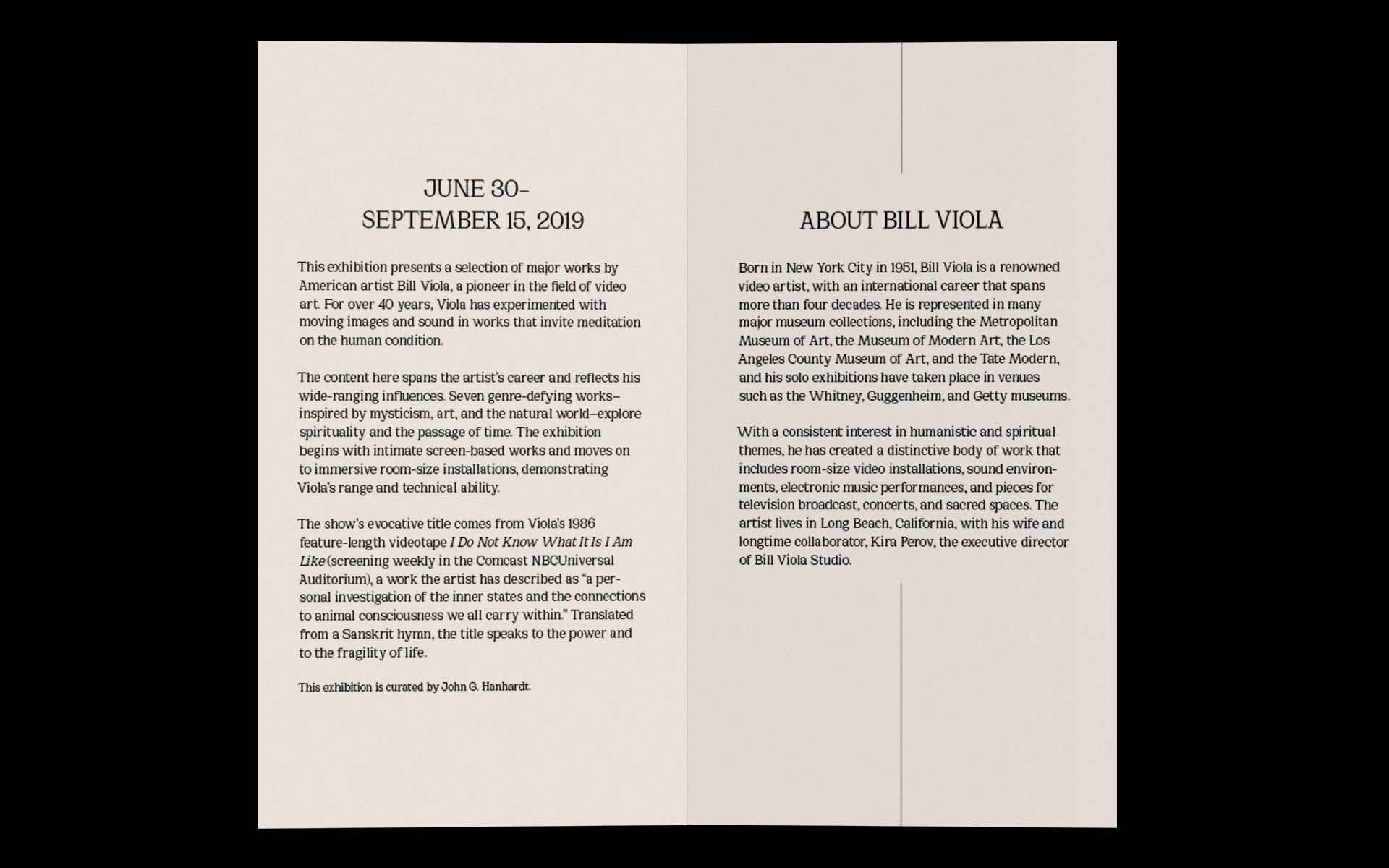 Exhibition identity, brochure, and invitation for I Do Not Know What It Is I Am Like The Art of Bill Viola at the Barnes Foundation.

American artist Bill Viola (b. 1951) is renowned for his genre-defying work in new media. His installations feature moving images that invite meditations on birth, death, spiritual themes, and the nature of human consciousness.

Viola's works frequently feature strongly centered compositions, which we chose to mirror in the exhibition identity. The brochure is printed economically in black ink on uncoated stock. The invitation features black spot UV ink on matte-coated black stock, evoking Viola's art's quiet, dark nature. Exhibition wall texts were executed through silk-screen printing directly to the wall and cut vinyl application.

+ Type: Cirka by Pangram Pangram
+ Art Direction: Olivia Verdugo
+ Graphic Design: Olivia Verdugo and

Pauline Nyren


+ Curator: John G. Hanhardt
+ Exhibition Design: Dan Kershaw
+ Exhibition Photography: Sean Murray
+ Invitation Photography: Ian Shiver